New ROS book release:
The Fort Wayne Organ Company & the Packard Legacy -- Volume 2: Justice - The Secret of Good Business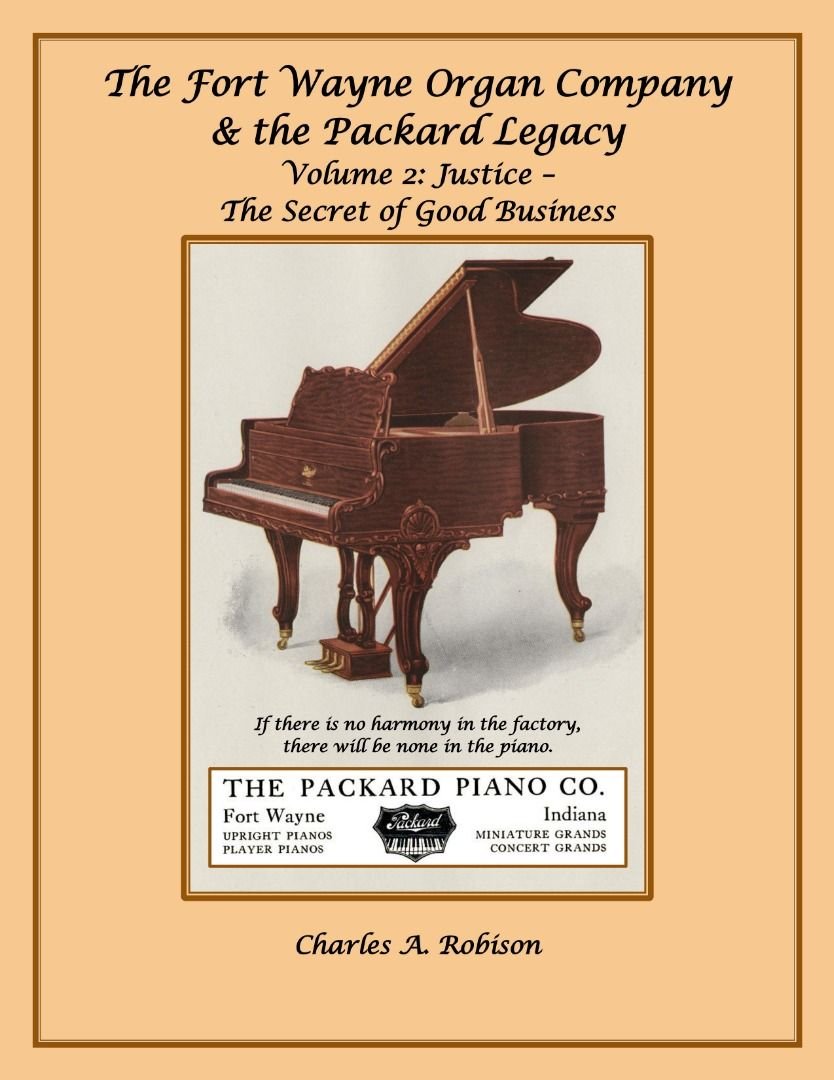 This extensive history of the Fort Wayne Organ Company (later The Packard Piano Company) is 250 pages and includes many catalogs, advertising items, photos of pianos, and other important segments of the company's history. It is a companion volume to Volume 1. The book is also spiral bound for ease of use (Size 9" x 11").
Volume 2 covers primarily the years of piano and organ production from 1895–1913, and the continuing piano production until 1932 when the company finally went out of business as another victim of the great depression. It reveals the important changes that occurred in 1912 and 1913, as well as what the company did to survive the war years of WWI. Serial numbers and production figures are also included. The development of the Industrial Democracy policy that became an industry model is discussed in detail. From the policy came the company's slogan, "If there is no harmony in the factory, there will be none in the piano."
The price of the book is $25 with $5 shipping in the US via media mail. Shipping to
Canada is $22, and overseas shipping is $28.